IFD Flower Trends Forecast 2020: Knud Nielsen
In A New Leaf, the design style allows nature's beauty to shine through. This style combines flowers plants, foliages and an array of dried flower materials. Knud Nielsen has the most comprehensive selection of varieties and colors for the dried materials to meet today's craze.
---
International Floral Distributors, Inc. (IFD) is a marketing company owned by 18 like-minded floral wholesale distributors with 59 locations focused on gaining business advantages for each member. IFD is a member directed, member driven organization. IFD originated as an informal group working together to import cut flowers. The group was expanded and hired an Executive Director in 1997. In 1998 IFD hosted its first perishable trade fair. In 1999 IFD published its first annual hardgoods catalog. The company was incorporated in 2000 and continues to grow in its scope of marketing and networking activities. The IFD staff is a mix of marketing, technology, and flower industry experts.
As an owner/member of IFD, members take advantage of the pooled resources of all the IFD member firms to build marketing and operating advantages for their own business.
IFD members Learn, Share, and Innovate!!.
Shifting Flower Preferences for 2020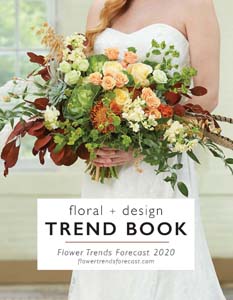 Trends represent shifts in consumer preferences. Sometimes the shifts are huge and cut across most all consumer profiles. Sometimes a trend is only actualized in a small portion of all consumers, but when the impact is large enough to cause a noticeable change in demand for the trend product(s), the trend is big and the impact wider. Flower Trends Forecast 2020 identifies the changes in consumer preferences impacting the most change in demand for cut flowers and floral décor. Read More