IFD Flower Trends Forecast 2019
Flower Trends Forecast 2019 shares emerging flower, color, décor and wedding flower design trends. Consumer preferences shift with time and thus preferred flowers, flower colors, flower arranging styles and floral décor change. Flower Trends Forecast helps you curate for your floral needs with an eye on what is 'happening'. See more about emerging wedding flower trends at www.FlowerTrendsForecast.com.
---
International Floral Distributors, Inc. (IFD) is a marketing company owned by 20 like-minded floral wholesale distributors with over 60 locations focused on gaining business advantages for each member. IFD is a member directed, member driven organization. IFD originated as an informal group working together to import cut flowers. The group was expanded and hired an Executive Director in 1997. In 1998 IFD hosted its first perishable trade fair. In 1999 IFD published its first annual hardgoods catalog. The company was incorporated in 2000 and continues to grow in its scope of marketing and networking activities. The IFD staff is a mix of marketing, technology, and flower industry experts.
As an owner/member of IFD, members take advantage of the pooled resources of all the IFD member firms to build marketing and operating advantages for their own business.
IFD members Learn, Share, and Innovate!!.
Curate Carefully with an Eye on Your Customer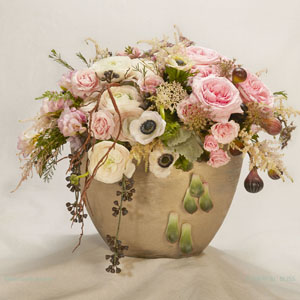 New flower trends are born as consumers shift their preferences from one attribute to another. It can be color, it can be design style, it can be flower type, or any other or combination of a long list of potential attributes that contribute to consumers' preferences of one floral purchase over another. Once a significant number of consumers indicate a change in preferences a trend emerges. Understanding shifts in consumer preferences provides insight in how to best shift product offerings to better please your customers. Read More